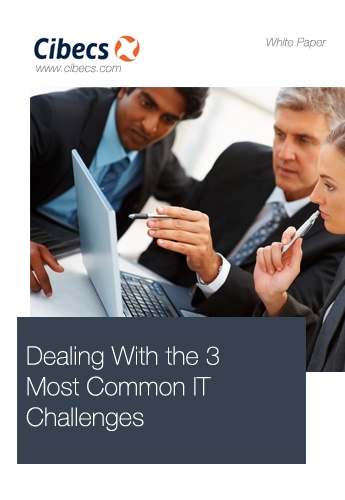 IT management is the cornerstone of business continuity, however fast paced changes in technology have introduced new data protection challenges in the workplace.
In this white paper we explore the biggest challeges that IT managers and CIOs face when it comes to data management and ensuring effective data security & protection.
Learn how to prevent & overcome:
Challenge 01 Endpoint Data Protection
Challenge 02 Cyber Security
Challenge 03 User Data Migration
Overcoming these challeges will result in better IT performance, reduced support costs and will make measurable difference to business operations.
You might also find these related
Business Data Protection Resources valuable:
Find complete data protection at www.cibecs.com
---

"Security & compliance were the main areas that made us consider this product. Compliance is very important to us from an Auditor General point of view, and Cibecs makes it very easy to create these Compliance Reports and give the required feedback."
Brian Mkaza – ICT Manager, Stellenbosch Municipality