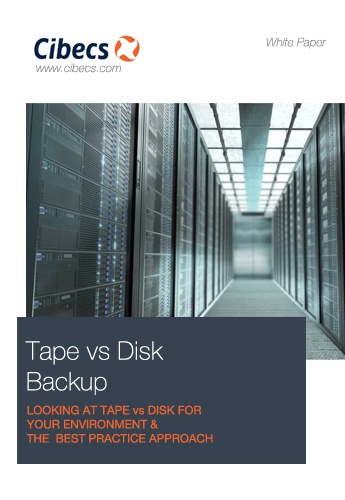 Tape data backups vs disk data backups can be a devisive topic with most IT professfionals falling heavily on one side or the other. However, each technology has its benefits.
In this resource you will learn:
The pros of tape backup
The pros of disk-to-disk backup
How to effectively use both technologies
To read the full report fill out the quick form on the right to access your free download.
You might also find these related
Business Data Protection Resources valuable:
Find complete data protection at www.cibecs.com
---

"I've got two top vendors that I will Recommend to anyone and Cibecs is one of them."
Ryan Hicks – IT Manager UTi's Freight Forwarding division