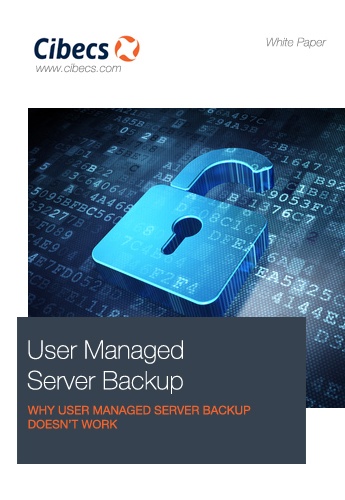 User-lead backups put data at risk of being lost because users do not follow backup policies.
Learn:
The long term view of the impact of poor data protection
What are the top 3 data protection requirments
How to build a simple but effective data backup and protection plan that puts IT in full control of data backup and continuity.
To download the white paper fill out the short form on the right.
You might also find these related
Business Data Protection Resources valuable:
Find complete data protection at www.cibecs.com
---

"Security & compliance were the main areas that made us consider this product. Compliance is very important to us from an Auditor General point of view, and Cibecs makes it very easy to create these Compliance Reports and give the required feedback."
Brian Mkaza – ICT Manager, Stellenbosch Municipality