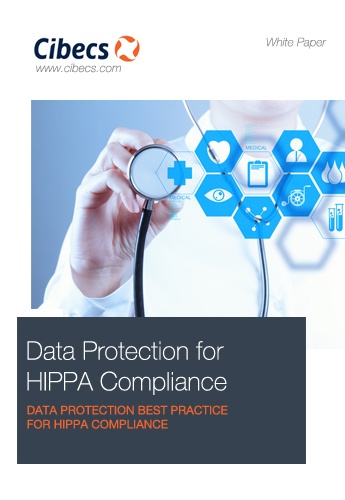 The Health Insurance Portability and Accountability Act of 1996 (HIPAA) legislates data privacy and security provisions for safeguarding medical information in the United States.
Data collectors, users and managers are at risk of being fine penalities of $100 to $50,000 per violation or record.
In this white paper we explore:
What is HIPAA compliance?
Protecting the privacy of EPHI
Central enforcement of data backup policies
Data encryption
Centralized & granular data access control
The ability to track data changes
Safe & simple data recovery
Intuitive reporting 8 tangible business & operational benefit
To download the white paper on HIPAA compliance simply fill in the short form on the right.
You might also find these related Business Data Protection Resources valuable:
Find complete data protection at www.cibecs.com
---

"Cibecs has helped us dramatically reduce IT support (both in real cost and time needed) to endpoint users, while delivering an effective and simple way to manage our rapidly increasing user data footprint."
Nikesh Maharaj, Network and Infrastructure Specialist at the Trans-Caledon Tunnel Authority (TCTA).